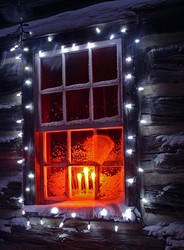 There's just something about the warm glow of lights (like candles & holiday lights) as they shine against the backdrop of a log home that gives me "the warm fuzzies".
It takes me back to the day of Ma & Pa Ingalls — when life was different.
Plus, I've always been more fond of natural light than harsh bright lights inside the home. (Dimmers are my best friend.)
So here is my way of sending warm holiday wishes to fellow log home enthusiasts…
Enjoy the photos!

Happy Holidays!
Enjoy these simple holiday photos taken inside log homes during the Christmas season.
Plus some exterior shots of holiday decorations at log cabin homes.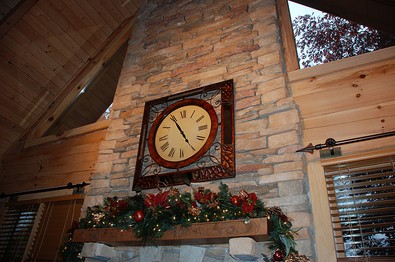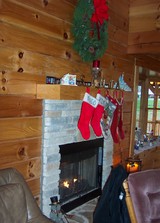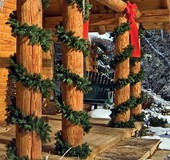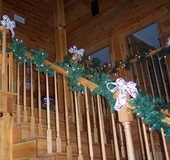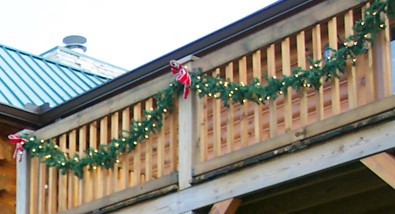 A classic favorite…
This is a wooden Christmas tree owned by Ann and Birch Phillips that appeared in The Country's Best Log Homes, January 2008.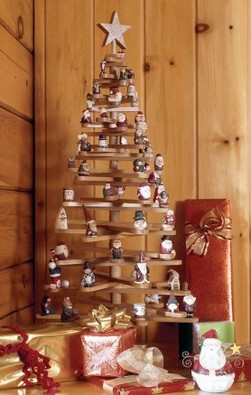 ...