This post may contain affiliate links. If you buy thru these links, we may earn a commission at no additional cost to you.
---
In 2007, the Log & Timber Homes Network created a list of the best locations across the United States to build a log home for vacation purposes. Although this information is now over a decade old, it is believed that popular vacation home destinations remain relatively stable over time. Therefore, it is worth comparing the hot spots for log homes both then and now. In contrast, the Log & Timber Living Magazine recently published their "Best Places to Build a Log Cabin in 2021," which can also serve as a reference point for current ideal log home vacation locations.
2007 vs 2021 Log Home Hot Spots
They are presented alphabetically by state.
Log & Timber 2007
Log Home Living 2021
Bull Shoals, Arkansas
Fairhope, Alabama
Prescott, Arizona
Eureka Springs, Arkansas
Angels Camp, California
Stone County, Arkansas
Del Norte County, California
Whistler, British Columbia
Mancos, Colorado
Estes Park, Colorado
Ocala, Florida *
Gunnison County, Colorado
Ellijay, Georgia
Fannin County, Georgia
Island Park, Idaho
Berea, Kentucky
Brown County, Indiana **
McCall, Idaho
Petoskey, Michigan
Waldo County, Maine
Ely, Minnesota
Garrett County, Maryland
Warsaw, Missouri
Douglas County, Minnesota
Anaconda, Montana
Big Sky, Montana
Lincoln-Woodstock, New Hampshire
Hendersonville, North Carolina
Logan, Ohio
Grafton County, New Hampshire
Deschutes County, Oregon
Greene County, New York
Somerset County, Pennsylvania
Shenandoah County, Virginia
Pickens County, South Carolina
Walla Walla, Washington
Roane County, Tennessee
Davis, West Virginia
Port Angeles, Washington
Dubois, Wyoming
Door County, Wisconsin
Fayette County, West Virginia
Pocahontas County, West Virginia
Thermopolis, Wyoming
*We had property there — in Ocala Shores — but sold it a couple years ago. Not nearly as hip & cool as other areas, in our opinion.
**I went to college near there and can attest to the fact that it's a very sweet woodsy little community.
Comparing the list of hot spots to build log homes in 2007 to the 2021 list, there are significant differences in the locations recommended. In 2007, the list covered 24 locations across the United States, while the 2021 list includes 20 locations across the US and Canada. Only one location, Davis, West Virginia, is on both lists. Overall, the 2021 list features locations that are more spread out across the US and Canada and includes destinations that are more upscale and offer a range of recreational opportunities.
Based on the two lists, it is difficult to determine which states are the most popular for building log homes since the locations are spread across multiple states. However, some states appear on both lists, including Arkansas, Colorado, Georgia, Montana, New Hampshire, West Virginia, and Wyoming. It's worth noting that the popularity of certain states for building log homes may change over time due to factors such as economic conditions, population growth, and environmental factors.
In simpler terms, the choice of where to build a log home ultimately depends on personal preferences, budget constraints, and the importance placed on factors such as outdoor activities or access to dining and shopping and the internet. Additionally, factors like population density and overpopulation may also influence the decision. Therefore, it's important to carefully consider these factors and choose a location that best fits your individual needs and priorities.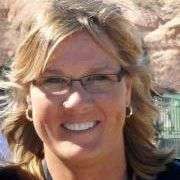 We've gone through the entire process of designing and planning every single detail of our dream log home! We have the blueprints… and the land… and the contractor… and the goal for our log cabin home to be our retirement home. Before you build (or buy) a log home, I have a slew of helpful tips for you — to plan, design, build, decorate, and maintain your very own rustic modern log home. When I'm not fine-tuning the log home of my dreams, you'll find me at the corner of Good News & Fun Times as publisher of The Fun Times Guide (32 fun & helpful websites). To date, I've written nearly 300 articles for current and future log home owners on this site! Many of them have over 50K shares.