This post may contain affiliate links. If you buy thru these links, we may earn a commission at no additional cost to you.
---
I'm always on the hunt for creative and colorful examples of windowsill art — as inspiration for my own windows inside our soon-to-be-built log home.
In my opinion, windowsill art goes beyond the typical kitchen windowsill displays that you commonly see. You know, the kind of shelf-like displays that take shape more by default (where the kitchen windowsill simply becomes the most convenient place to store certain items) rather than on purpose.
In my new log home, I plan to create fun (yet simple) displays on many different windowsills throughout the house — as a form of art and casual home decor.
A few things I'm learning:
The wider the windowsill, the better.

You get the best sunlight from windows on the south side of your home, though windowsill displays in any window can be just as charming — whether it gets direct sunlight or not.

Colorful bottles (like the deep cobalt blue ones) add a brilliant "pop" of color — especially when displayed against a log/wood window frame.

There's nothing better than a burst of color on a windowsill when the sun is shining in.

I need to start collecting unique items to place on my windowsills now (think: garage sales, yard sales, freecycle, craisgslist, and thrift stores).
My fingers are crossed that we will have many spots perfect for windowsill decor in our new log home. And I'm praying for wide windowsills in a few key locations.
In the meantime, I'm collecting colorful bottles and other small pieces that would make good window art.
How To Turn A Windowsill Into A Work Of Art
In the end, my aim is to have the perfect combination of these types of things along the windowsills inside our home:
[click to see fun examples]
artsy bottles – in fun shapes, sizes and colors (including wine & liquor bottles)

clear glass jars – various shapes; some with lids and some without; some filled and some empty

brightly colored containers – could be glass, pottery, even plastic

boxes – lots of fun shapes, sizes and colors; also consider stacking some boxes

antique collectibles and tchotchkes – the possibilities are endless

candles & incense – incense sticks can be poked into a pot filled with sand; reed diffusers also add dimension

colorful bits & pieces – like rocks, stones, pebbles, crystals, broken pottery

"heavy" items like paperweights can create a focal point or a simple pop of color

"real" flowers – I'm not sure if we'll be having any glass block windows in our new home, but I have to admit that flower arrangements look especially charming in front of glass block. (Here too.)

green grass & plants – green means life; adds a lot to a windowsill arrangement

"fake" flowers – used sparingly, they can add texture, dimension, and color

fun collections – things that describe your personality or your hobbies

glass balls and bulbs – "round" is the least common shape used inside a home; that's why it's effective when used in design

fill clear jars with things like marbles, buttons, beans and rocks – fun things like this can often be found at craft stores, antique shops, and thrift stores.

coffee mugs – especially when grouped together or filled with something fun
Certain Things Should Be Used Sparingly

a single "rustic" photo frame – possibly containing a black & white photo or fun caricature or a small piece of framed art

anything made of stained glass

certain books or clocks could add a fun touch and make a statement about who you are and what you like

whimsical words, phrases, or sayings
Bring The Outside In
Lastly, don't forget that sometimes it's fun to hang something interesting outside the window as well like:
a shell arrangement

a suncatcher

a windchime
In my mind, great windowsill art is that which expresses your style or personality by using the fewest number of pieces which are displayed in the most interesting way.
Window Art  & Decor
For me, window art and decor isn't about putting your everyday things on the windowsill, but rather putting "unusual" items or more creative versions of things in this prime spot for everyday viewing.
Windowsill art, for me, is an attention-getter… a conversation piece. It is not merely a shelf used as a place for storing items.
Case in point: this shoe.
I love the "outside the box use" for a shoe — as home decor — a way to make a statement. It's something fun and unusual that you don't expect to see on a windowsill.
That's what makes it windowsill art!
As another example, one thing I plan display on a windowsill is my small collection of colorful twig pencils along with a mug or jar filled with tiny strips of paper. Either I or our guests will jot memories, wishes, goals, reminders and then place them into a coffee mug or a glass jar. They have no real purpose and may rarely be studied closely. They're just simple moments of inspiration. That's what I have in mind here. Unusual things that make you (and your guests) go hmmmmm…
For awhile now, I've been collecting photographs of windowsill displays that I'm using as inspiration for my own creative arrangements on the windowsills of our home.
Here are my favorite ones: Windowsill Displays With The Most Interesting Pieces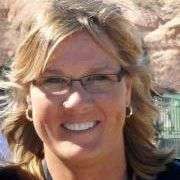 We've gone through the entire process of designing and planning every single detail of our dream log home! We have the blueprints… and the land… and the contractor… and the goal for our log cabin home to be our retirement home. Before you build (or buy) a log home, I have a slew of helpful tips for you — to plan, design, build, decorate, and maintain your very own rustic modern log home. When I'm not fine-tuning the log home of my dreams, you'll find me at the corner of Good News & Fun Times as publisher of The Fun Times Guide (32 fun & helpful websites). To date, I've written nearly 300 articles for current and future log home owners on this site! Many of them have over 50K shares.