This post may contain affiliate links. If you buy thru these links, we may earn a commission at no additional cost to you.
---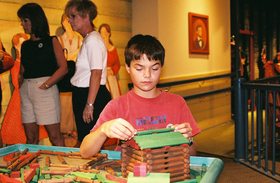 It was quite a journey and learning process to having our log home become a reality. 
Now that we are living our log home dream, I have had time to reflect on what we would have done differently. 
Make no mistake, we love our log home and believe we did more things right than wrong.  But you can always fine tune something – whether it was with the design, something we should've added, extra costs that we incurred or something we should've splurged on in retrospect. 
Since we've become dealers for the log home company we purchased from, I'm able to look at things from another angle as well, now that I understand the process fully.
I'm going to review our log home design and provide you with some things that we would've done differently with our log home, if we had it to do over again. Hopefully this will help you in the process of planning for your new log home!
If we had it to do all over again…
#1 The first thing we would've changed was the size of our log home. 
In the beginning, we were sticking to a strict budget.  We selected a 1,300 square foot log home from one of Hiawatha's stock floor plans which we found to be more economical for us. 
When we added our log staircase which was 4 feet wide, it ate up a lot of our living space.  In retrospect we should've bumped out the log cabin a few extra feet and spent a couple extra bucks to accommodate this staircase.  Then, we would have had a roomier family room interior.  Thank goodness we have the basement to finish as another entertaining area!
#2 In keeping with changing the size of our log home, the second thing we would have done differently was add dormers to the second story loft of our chalet style home. 
This would've provided extra room and we could have put a small bathroom on that level.  Right now, we use the loft as a combo guest room and seating / reading area. 
#3 The third thing we would've changed was our exterior lighting design and the way we didn't oversee it as strictly as we should have. 
We had hired a log home consultant (Jino Dinello of Ore Creek Log Homes) who went over a lighting plan with us — which we were very happy with. We then passed this onto our builder and his electrician.  Well, the electrician had some miscommunication with our builder and did not install all the exterior lights that we requested, nor did he factor it into his quote. 
I wish I had monitored this point of the construction process more closely and asked more questions.  So now, our log home is not lit up like the showplace I imagined and what you see in all those log home magazines.  We are going to have to add more lights at extra cost.  We are currently negotiating with our builder on what needs to be done.
#4 The fourth thing we would've changed was having to pay the staining costs out of pocket.  This should've been rolled into the mortgage, but instead we had to fork out over $4000 right away.  And this was just for the first part of the staining process; we are completing part two next spring. 
This was no easy task at the time, as we had just built a log home and we were trying to furnish and landscape it.  But staining is not something you can wait on; you need to protect your logs as soon as possible once construction is completed in order to limit its exposure to the weather elements. 
I still can't believe that no one asked us what we planned on doing about the staining.  And I had no idea back then what the cost would be – but I do now!
#5 The fifth thing is minor – but I wish we had put a pocket closet door on our main level bathroom. 
I had enlarged that bathroom and it left a nice cove that could be used as storage area.  Well, now the bathroom door opens up into this cove area and I have to be careful what I put there. 
I also have to adjust the door stops.  A sliding pocket door would have been a good solution and enabled better use of the available bathroom space.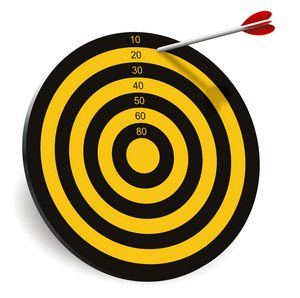 To help you get it right the first time…
Following is an overview. Before embarking on your own log home endeavor, I would recommend the following:
Review your design and determine if you are maximizing your space.  Do you have all the storage you need?  How many guests will you be entertaining?  Will your use of the home change in the future — such as a retirement home?  Is there something you can do better by adding a design element to your floor plan?

Consider any hidden costs and make sure to have detailed conversations with your builder and contractors to make sure that no quote is left out (…such as staining!).

Don't skimp on the lighting – interior and exterior.  It is more costly to add lighting after construction is complete.

Be onsite during each new construction phase – log raising, roof installation, lighting, etc.  Get a schedule from your builder so when you are present for each new stage, you have the opportunity to make any corrections or additions.

Get educated! Read log home magazines (Log Home Living, Cabin Life) and books. Visit log home forums.  Ask a lot of questions of your log home provider, your log home representative and your builder!

Lastly, your log home is a reflecti
on of you. Determine your "needs" versus your "wants" and incorporate what's in your budget and what will make you happiest.
Good Luck!!!
My husband and I both dreamed of owning a log home one day. To us, the log home represented a return to the simple life — a connection with nature and really just a lifestyle. After 4 years of dreaming, planning, attending log home shows, and cutting pictures out of log home magazines, we finally realized our dream of building a log home in northern Michigan.