This post may contain affiliate links. If you buy thru these links, we may earn a commission at no additional cost to you.
---
If you caught the first episode of Gone Country last night (it's a new reality TV series on CMT that follows 7 celebrities as they try to make their break in the Country music industry), then you may be wondering whose log home that is and where it's located.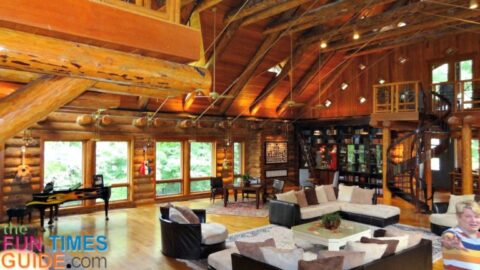 It's definitely a looker…
Jim and I were at the final taping of Gone Country back in October, and we've wondered ever since which house the celebs stayed in while the filming was taking place in Nashville.
But it wasn't until we saw the first show on CMT last night that we noticed the big "JR" on the front door handles to this mansion. Of course, that stands for John Rich. So it must be his house… Right?
Not so fast. As it turns out, there's an interesting story to this particular log home that's located in Nashville, Tennessee.
Here's the scoop…
The Fontanel Mansion
This one-of-a-kind log home is part of Barbara Mandrell's former estate.
The property, which includes a 27,000-square-foot log home, was used extensively during the production of the new CMT reality series, Gone Country, hosted by John Rich of Big & Rich.  Source
Barbara Mandrell's Fontanel Mansion is located in the White Creek area, just north of Nashville.
Word is, after her 2 eldest children left home, Barbara was ready to downsize to a 7,000-square-foot home located outside Nashville, Tennessee.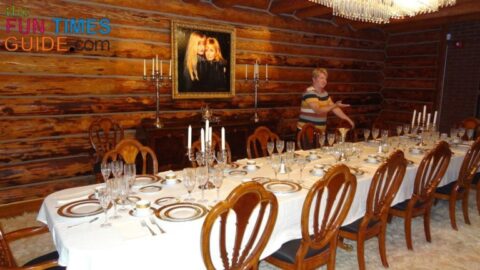 See more pictures of Barbara Mandrell's Fontanel log home estate.
What's The Tie Between John Rich & Barbara Mandrell?
If you're like me, you're probably wondering how this particular house came to be the setting for "Gone Country". Did John Rich buy the house from Barbara Mandrell?
Well… Dale Morris and Marc Oswald, who co-manage Big & Rich, purchased the 136-acre property for $2.1 million in 2002. (Barbara was hoping to get $7 million.)
There is plenty of Big & Rich memorabilia throughout the many room of this log home, in addition to memorabilia from the other artists that Morris & Oswald manage.
Future Plans For The Fontanel Log Home
Eventually, the log home is expected to be sold separately from the remainder of the property which will become an upscale subdivision.
Tower Land Co. plans to market the mansion and 9 surrounding lots as a low-impact, private rural community on the 136 acres of rolling countryside.  Source
UPDATE 2010: The Fonantel mansion has a long history involving Nashville's rich and famous. Now, the Fonantel is available for private rentals, and they also give tours of the log home mansion.
More About The Fontanel Log Home:
About John Rich's House
In case you're wondering what John Rich's house looks like…
Here is John Rich's house in Nashville — which he has since put up for sale. More info here.
And check out this photo of John Rich's glass house. It's located on Love Circle near West End: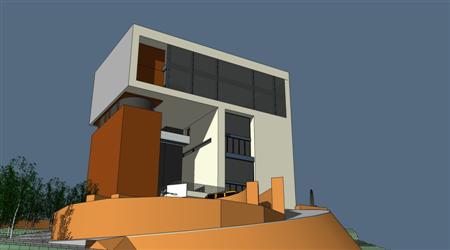 But the neighbors aren't happy.
The 11,000-square-foot home leaps 73 feet skyward, blocking Love Circle's famous view of downtown. It has been compared to a warehouse and a giant coffee maker, and its gates, emblazoned with "Mount Richmore," and its infamously (and, at one time, criminally) bright security lights cause neighbors to raise eyebrows and shake their heads. Source
See what they're saying about John's house on the Muzik Mafia discussion board (6 pages!).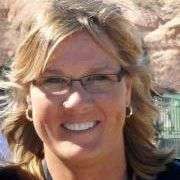 We've gone through the entire process of designing and planning every single detail of our dream log home! We have the blueprints… and the land… and the contractor… and the goal for our log cabin home to be our retirement home. Before you build (or buy) a log home, I have a slew of helpful tips for you — to plan, design, build, decorate, and maintain your very own rustic modern log home. When I'm not fine-tuning the log home of my dreams, you'll find me at the corner of Good News & Fun Times as publisher of The Fun Times Guide (32 fun & helpful websites). To date, I've written nearly 300 articles for current and future log home owners on this site! Many of them have over 50K shares.