This post may contain affiliate links. If you buy thru these links, we may earn a commission at no additional cost to you.
---
We learned quickly that getting a loan for a log home is quite different than getting a loan for a traditional "stick-built" home. Odds are, even if you qualify for a traditional home mortgage, you might not qualify right away for a loan to build a log home.
The reason?
Mostly, it has to do with the fact that the majority of lenders do their property appraisals (which ultimately determine the amount of money they're willing to loan you) based on existing log home sales in the area, as opposed to looking at all custom home sales in the area. Particularly in rural areas, it may be hard to find log homes of the size and type that you are interested in building.
For the record, those in the log home industry encourage you to find a lender who is familiar with Marshall & Swift's Log Home Appraisal Training Guide.
Log Home Lenders We Considered
When we were trying to obtain a loan to build our log home, these are the banks and mortgage lenders that we personally approached for a construction loan.
Included here are highlights from our experiences with each of them…
#1 – Fifth Third Bank
Our Notes:
Local reps were friendly & knowledgeable, but higher-ups were inflexible and could not clearly define their pay-out schedules. In our case, they wouldn't give the log home builder the 90% payment on the logs — upon delivery of the logs to the homesite. Fifth Third believes it's not far enough along in the process to give out that much money.
The worst part was their unwillingness to budge. For example, they state that they will pay after "so much" of the house is built. However, despite repeated requests (and just as many promises from them that they'd get back to us), they could not specify their timeframes associated with their pay-out schedules. This didn't sit well with the log home builder who wanted to know at least when they could expect to receive their money.
Summary:
It is obvious from their lack of willingness to budge, and their refusal to return phone calls that Fifth Third Bank (at least the one in Franklin, Tennessee) is not all that interested in providing loans for log home construction at this time.
#2 – Rutherford Bank & Trust
Our Notes:
Of all the lenders we checked with, they were the most knowledgeable and experienced with providing loans for new log home construction.
Summary:
Like most lenders, Rutherford Bank & Trust bases the loan amount primarily on the "comparable sales of log homes in the area". Since we were building in a new development, there happened to be only one existing log home in the area that had recently been sold. Based on the value of that home alone, we were unable to get the loan amount that we needed to build a larger log home than that one.
#3 – Farm Credit Services
Our Notes:
After jumping through a series of hoops to get a loan from a company that primarily caters to farmers, we initially appeared to meet everything they were looking for, and vice versa.
Summary:
In the end, we learned firsthand that Farm Credit Services is a very conservative lender and they don't consider income generated from "non-traditional" sources (such as the Internet) as valid income. This, despite the fact that the majority of our income has always been from non-traditional revenue sources. Plus… if you don't own a farm, $249 is the maximum loan amount they will lend an individual toward a house.
#4 – Bank of Nashville
Our Notes:
Very easy to work with & very accommodating.
Summary:
Since we were building outside of the Nashville area, Bank of Nashville was unable to finance us due to the fact that they would not have been able to conduct the necessary on-site checks required during the construction process. (Some banks hire people to do that, this bank handles site checks in-house.)
#5 – AmSouth
Our Notes:
They made it sound like they wouldn't give us a run-around. They made it sound like they were comfortable financing a log home. They made it sound like they knew it would be difficult to find comparables, but they were certain it would work out — considering the area we were building in.
Summary:
They didn't have a clue about log homes. In fairness, perhaps it just came across that way because we got "lost in the shuffle" between new managers and loan officers. We had approached them just a few short months before AmSouth converted to Regions Bank.
#6 – BB&T
Our Notes:
In the beginning, it seemed that we were having good, honest conversations with various reps at BB&T. They have a long-standing relationship with Honest Abe Log Homes here in Middle Tennessee, and came highly recommended. First, we took out a loan with BB&T for the property itself (with a rep that we genuinely liked). Then we spent a couple of months exploring various banks to see who had the best offer for a construction loan, and ultimately for our log home mortgage. Without hesitation, we went back to BB&T.
Summary:
Unfortunately, the rep who initially processed our property loan ended up leaving the company by the time we got around to asking for financing for the construction of our log home. And the rep that we ended up with wasn't nearly as honest & upfront with us. The sudden lag in activity prior to closing should have been our clue that something was up. By the time we were led to believe that we'd be closing within the next 3 days, the rug was pulled from underneath us and we were told to bring an additional $30,000 to closing because our "final appraisal had dropped". We decided to shop around for a better bank… a better deal… and a better overall experience. (NOTE: Generally speaking, we like BB&T. Individual results may vary.)
#7 – Avenue Bank
Our Notes:
We went to this newly formed bank in Nashville at the recommendation of a friend who had good experiences with them. At this point, they're primarily lending money to singers, songwriters, and musicians here in Music City. But we were led to believe they may have some interest in financing log homes.
Summary:
We especially like that all banking decisions are made locally. And we were attracted to the fact that Avenue Bank tends to "think outside the box" when it comes to lending money. We were eager to see how far outside the box they would go for a log home construction loan. Turns out, not too far. They offered us the same competitive rates that we found elsewhere. (For what it's worth, we really liked Randy and Ron at Avenue Bank, and may consider doing our everyday banking with them in the future.)
#8 – American Home Bank (aka American Log Mortgage)
Our Notes:
They work really closely with Honest Abe Log Homes (our builder), and they have a strong track record of honest lending to log home owners. Our rep was worth his weight in gold. We would have happily gone with American Log Mortgage, but our non-conforming loan request just came at the wrong time for these folks.
Summary:
Our rep said it best… "We, as well as our main competitor (M&T Mortgage), have both discontinued stated income loans for construction to perm lending. The market is difficult on non-conforming loans right now. The risk layering of a construction loan with stated income is being avoided by investors as a result of the sub-prime debacle. Much of it stems from fraudulent practices that were being employed by so many brokers. So, like other things, the good people who need these products are being penalized for misuses of the unethical. As of mid January, we have discontinued our stated income loan option, so unfortunately I can not help."
#9 – Wells Fargo
Our Notes:
They have a Log & Timber Team that specializes in log home construction. It was recommended that we contact Troy directly, but we chose to contact a local Wells Fargo rep instead.
Summary:
We like how this company works. Our rep was very knowledgeable and willing to help. In the end, like most banks, they simply wanted too much money up front with our loan on stated income. We will likely pursue them again in a few months when we have more of a down payment built up.
I found this excerpt interesting (it's from the July 2002 issue of Log Home Design Ideas):
All lenders are not made equal. Simply put, many lenders are not qualified to finance your log home project. Unless they have experience financing log homes or other systems-built construction, a lender is unlikely to understand the special circumstances surrounding these projects. Conversely, some lenders know their logs. A handful of lenders have set out to become experts in the log home field. As a result, they understand that you'll need to make a good-sided draw on your loan when your logs are delivered. They know how to find comparables near your building site. And they're familiar with the Marshall & Swift Log Home Appraisal Guide.
Construction Loan Providers Specializing In Log Homes
UPDATE: American Home Bank has introduced a new lending program through its American Log Mortgage Division. The program provides financing for model and spec homes. It was specifically created for the log home industry.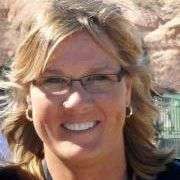 We've gone through the entire process of designing and planning every single detail of our dream log home! We have the blueprints… and the land… and the contractor… and the goal for our log cabin home to be our retirement home. Before you build (or buy) a log home, I have a slew of helpful tips for you — to plan, design, build, decorate, and maintain your very own rustic modern log home. When I'm not fine-tuning the log home of my dreams, you'll find me at the corner of Good News & Fun Times as publisher of The Fun Times Guide (32 fun & helpful websites). To date, I've written nearly 300 articles for current and future log home owners on this site! Many of them have over 50K shares.