Here's a complete list of magazines that would be of interest to log home and timber frame home builders.
Which one should you subscribe to?
Here's my $.02…
Which Magazine Should I Subscribe To?
In all honesty, I am a fan of each and every one of these magazines.
But truth be told, they are so much alike, and yet subtly different, that it's nearly impossible to choose when I'm asked which one — or even two — I would recommend that someone subscribe to.
In fact, several are published, and even written by the very same people! Which means they've simply found a way to package and market the same product using slightly different approaches to reach different target audiences.
In the end, all these log home magazines are actually more similar than they are different.
Just pick one… any one… and you won't be disappointed! When I'm at the newsstand looking through log home magazines, these are the ones I look at — and in this order:
The Top Log Home & Timber Frame Magazines
Country's Best Log Homes Magazine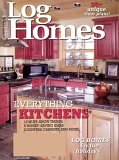 Log Homes Illustrated Magazine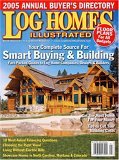 Timber Homes Illustrated Magazine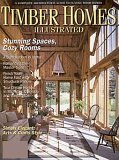 Check out the complete list of my favorite home & organization magazines!