This post may contain affiliate links. If you buy thru these links, we may earn a commission at no additional cost to you.
---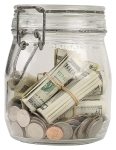 There are a number of factors which can ultimately increase (or decrease) the costs associated with building a new home.
Many of those are things that you, personally, can choose to include (or not include) when designing and constructing your new log home.
Here are some things to keep in mind that will ultimately affect the cost to build a log home…
Square or rectangular homes are less expensive to build than irregularly shaped homes, or rooms with lots of angles and areas that jutt out. (The more cut-outs and nooks & crannies your home has, the more expensive it will be.)

Designing your home with the least amount of "wasted" hall space increases your usable square footage and provides more living space for the cost.
Building on a hilly lot or slope is more expensive than building on a flat tract of land.
It costs more to build in rocky areas — because you have to spend extra time blasting through the rock before you can lay the foundation.
If you have to haul in lots of dirt, do a lot of grading, clear trees, or blast through large rocks, then site preparations can become more expensive.  Source
Designing the house for short plumbing lines saves on piping and other materials.

Building it yourself (as opposed to hiring a general contractor to manage the details for you) will lower your construction costs.
Keeping custom-built items to a minimum will keep your costs lower.
The lower your total square footage is, the lower your building costs will be. (Add up every heated square foot of space.)
Designing your home using even numbers in 2-foot increments reduces wasted materials.
It's most economical to build a home which is no deeper than 32 feet. If the depth exceeds 32 feet, then your roof trusses may need to be specially designed and will be more expensive.  Source
Using stock materials, stock sizes, and taking advantage of "final quantity" sales will enable you to cut costs on the products you buy.
The use of pre-finished materials ultimately saves on labor costs.

Using pre-hung doors saves a lot of time and labor costs.
Installing prefabricated fireplace inserts and fireboxes saves on installation and foundation costs.
Deviating from your set of blueprints will increase your costs significantly.
Using locally-produced or regionally-manufactured materials will cut costs significantly.
Ask yourself what building materials are available free or very cheaply in your area, and how you might best use them in your project. This might include anything from piles of rocks to scrap lumber and insulation, garage sale appliances, doors, windows, and light fixtures, to culled trees that might be peeled for accent work. If you don't have any other place to store the materials, then you might consider renting a storage locker.  Source
Being familiar with the local building codes will prevent unnecessary changes later on down the line as construction proceeds.
Proper insulation on the front-end will save on heating and cooling costs later.

Taking advantage of passive solar energy will save on heating & cooling costs, and keep your maintenance costs lower over time.
Building up is cheaper than building out — because of the foundation. (It usually costs less to build a 2-story home when compared to a 1-story home that has the same square footage.)
EXAMPLE: When remodeling, if you plan to build up, you must have your present foundation approved for additional construction. And you have to figure where you are going to put things like the stairway, doors, and windows — without causing unnecessary stress on your current foundation or wall structures.
Staying organized (keeping all of your "new home" papers, materials, samples, etc together in one place, rather than scattered in many different places) will save you time. And time is money!
More About New Home Building Costs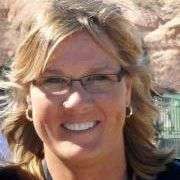 We've gone through the entire process of designing and planning every single detail of our dream log home! We have the blueprints… and the land… and the contractor… and the goal for our log cabin home to be our retirement home. Before you build (or buy) a log home, I have a slew of helpful tips for you — to plan, design, build, decorate, and maintain your very own rustic modern log home. When I'm not fine-tuning the log home of my dreams, you'll find me at the corner of Good News & Fun Times as publisher of The Fun Times Guide (32 fun & helpful websites). To date, I've written nearly 300 articles for current and future log home owners on this site! Many of them have over 50K shares.