This post may contain affiliate links. If you buy thru these links, we may earn a commission at no additional cost to you.
---
Did you know?…
You should place all light switches on the latch side of a door, not the hinge side.
This makes it easier to access the lights as you walk in or out of a room.
Makes sense, right?
Yeah, well there's a whole lot more to the placement of light switches than just which side of the door they go on!
Here are a bunch more tips, along with some things that could ultimately affect the placement your light switches…
Take It From Some Folks Who've Been There, Done That
My favorite tips come from Michael Sippey who reminds us of the importance of this often-overlooked step in the build process.
Summarized: Walk in and out of each doorway, go through the motions of your morning and evening routines, and visualize yourself performing your most comment household activities.
These steps will go a long way and save you a lot of unnecessary headaches after you move in. You just have to take the time to do it!
What you need to do it right is a patient architect, an informed electrician and several uninterrupted hours of time. Walk through every (framed or unframed) doorway, and do your best to visualize that instinctual reach for the throw. Stand at your imaginary sink and think about your disposal. Imagine you're doing your last rounds before going to bed — what's the sequence of shutting down the house? Review the drawings that come out of that session. At length. And then do the whole thing again. And then again.
Then, there are those little details associated with the placement of your light switches that you may simply forget to take into consideration. Or, things that can occur during the construction phase that force you to change your original plans as far as light-switch placement goes.
Sometimes the architect has created other artifacts that mess up good light switch placement. Giant windows that come down to the level of the sink means that the garbage disposal switch is too far away. Double doors into a room leave no good place for light switches.

— Derek Woolverton
Other things that could affect the placement of your light switches:
If you have stairs coming off the porch, be sure to provide adequate lighting for the steps (and the adjoining walkway) and put the switch in a place that makes sense.
More about light switch placement for screened-in porches here.
Depending the age and abilities of those living inside the home, (think senior citizens, children, handicapped, etc.) you may want to place your light switches, thermostats and other environmental controls in more accessible locations and no higher than 48 inches from the floor.
Be sure to take into consideration how you might arrange (or re-arrange) the furniture in the future.
More tips regarding furniture arrangement here.
Pocket doors could make it difficult to put a light switch exactly where you want it.
More about putting a light switch in a wall with a pocket door here.
Sometimes it makes more sense to place a light switche outside the door, rather than inside.
More about the placement of light and fan switches in one particular bathroom here.
Some Good Rules Of Thumb:
Place receptacles every 6 feet.
Higher receptacles are easier to reach but tend to be more obvious.
If you'll be displaying holiday candles or lights, put a receptacle under every window.
They should be placed every 48 inches on the kitchen wall-counter space, front and rear exterior walls, and bathrooms.
Use a separate 20 A Circuit for the required outlet in each bathroom.
Use a separate refrigerator circuit also.
If you have a freezer in the basement, put a first floor light that is used daily on the same circuit as the freezer. This way you will notice if the circuit is ever turned off before the freezer thaws. 

 

A Light Switch Brain Teaser

You are given 3 light switches in one room down stairs and in the upstairs room you have 3 light bulbs. Each of the individual switches downstairs control one of the light bulbs upstairs.

You are starting from the downstairs room with the switches and you can only go upstairs once. How do you determine exactly which switch goes to which light bulb?

Three Facts:
1. The switches are simple on and off traditional household light switches.
2. The upstairs room is not visible from downstairs.
3. One switch controls one light bulb only. All light bulbs and switch work perfectly.

See the answer here.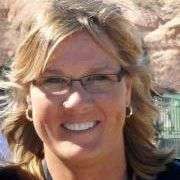 We've gone through the entire process of designing and planning every single detail of our dream log home! We have the blueprints… and the land… and the contractor… and the goal for our log cabin home to be our retirement home. Before you build (or buy) a log home, I have a slew of helpful tips for you — to plan, design, build, decorate, and maintain your very own rustic modern log home. When I'm not fine-tuning the log home of my dreams, you'll find me at the corner of Good News & Fun Times as publisher of The Fun Times Guide (32 fun & helpful websites). To date, I've written nearly 300 articles for current and future log home owners on this site! Many of them have over 50K shares.