This post may contain affiliate links. If you buy thru these links, we may earn a commission at no additional cost to you.
---
Many have tried to make their dream of log home ownership come true with the help of log home kits.
Such kits contain everything that's required to build a weathertight log home from scratch yourself.
A log home builder (or company) constructs log houses at a central yard and then disassembles the house and transports it to the actual construction site. These "kits" are then put back together like a huge Lincoln log set at the owners property and finished on site. Because the kit builders must be able to disassemble their structures they are restricted to only a few of the many types of log architectures that are possible. Most, but not all, commercial log house builders build kits. Source
A log home kit certainly seems to have its advantages. But is it really the right option right for you?
Here are some important things to consider:
#1 – What's Included In The Log Home Kit
One of the most appealing things about log home kits is the cost.
Compared to buying an existing log home or even building a custom log home from scratch, you will need much less money upfront in order to erect a weathertight log home from a kit.
However, there are a few other things to keep in mind that come into play when building from a log home kit.
First and foremost is this: the cost of the kit is only the beginning.
The kit only provides the shell of your log home. It doesn't include everything that you will need to finish your log home (like plumbing materials, electrical materials, cabinetry, and flooring) — so that you will ultimately be able to live in it.
Therefore, in addition to the cost of the log home kit itself, you will also need at least that same amount of money to "finish" your log home.
And if you're not skilled in construction, then you'll also need to pay a local contractor to oversee all of the details of building your log home from start to finish — like making sure the area is accessible to vehicles and equipment, having portable toilets on site, and handling all aspects of the log home construction.
So, to clarify…
The cost of the log home kit itself only amounts to about one-third of the total cost of building a log home, after you add in finishing costs and labor costs.
Here's what the average log cabin kit consists of: A manufacturer typically includes 3 basic items with a kit: logs, doors, and windows. Sometimes they will include roof material and a porch. A log home at that stage of construction is often called "dried in" (aka, it's weather tight). Source
#2 – You Get What You Pay For
Log home kits vary in price — depending on the size of the log home.
While it might be tempting to bargain hunt, keep in mind that you're making an investment that has the potential to last for generations.
So you want to select a log home kit that's made with only the highest quality building materials.
There may be some financial corners that you can cut, but be sure to never compromise on the quality of the materials that will create the foundation for your new home.
In addition to logs, most log home kits include doors and windows. While kit companies market this as convenience, in actuality this is a disservice to you on multiple levels. With a kit you have no choice in the design or quality of these materials – you are stuck with what comes in your kit. It also means you are going to pay a considerable markup on these products, as the kit companies are acting once again as a middle-man. Source
#3 – Do You Have The Land Already?
If you already own a parcel of land that's suitable for building a log home on, then you'll certainly save a great deal of money by simply purchasing a log home kit and erecting your log home there.
However, if you don't already own a piece of land that is flat and prepared for construction, then you'll (obviously) need to consider the additional time and money that will be needed to buy land ahead of time.
So, the first consideration before purchasing a log home kit is whether or not you have a place to build.
Trying to shop for land after committing to purchase a home kit is a bad idea. Doing so could put you in a financial jam very quickly!
#4 – The Fastest Way Into A Log Home
Since most of the details of putting together a log home have already been taken care of for you when you buy a log home kit, the time to complete the project — from breaking ground to living in it — will be much quicker.
Chances are, with a log home kit you will be living in your new log home in a matter of weeks — rather than months… or years!
I've seen people build a new home from a log home kit to a weathertight structure in just 3 days! Another day or two might be required for touch-ups and last-minute changes — but it truly is possible to build quickly using a log home kit.
#5 – Want To Build Your House At Your Own Pace?
On the other hand, perhaps you want to take your time building this log home.
In that case, there are 2 unique scenarios when it might make sense to choose a log home kit:
If you're short on cash, and therefore you need to tackle new projects (like the finishing work) more slowly — as your wallet allows.
If you're committed to doing the work yourself and you simply prefer to move at your own pace rather than rushing through it — while you're working a fulltime job at the same time, for example.
In those instances, starting from a log home kit would be a great way to get your feet wet as a new log home owner… and builder
And, in the end, only you will know what truly went in to building that log home. Your pride and joy will be heartfelt and well-deserved.
#6 – How Custom Do You Want?
When building from a log home kit, you're limited to pre-designed floorplans. That's partly what makes it possible to build a log home so quickly.
Chances are good that you'll find one — or even a few — that will meet your needs. However, "meeting needs" is much different from "being a dream home".
So, first ask yourself if:
You're the type of person who is easy to please, and you'd be content living in a log home that's more cookie-cutter than unique.
You're the type of person who's aiming to build the log home of your dreams with lots of character and interesting features.
Because the pieces included in log home kits are designed to fit perfectly together for a pre-designed floorplan, leaving little room for creative changes along the way.
Here's the experience of one couple who build their log home from a kit and the things they wish they would've done differently.
#7 – Are You Prepared For All Of The Details?
The details and expenses associated with building a log home from a kit are not always obvious.
You'll need to have a handle on all of the "little" things that a general contractor would typically take care of for you like:
Fuel for construction equipment and transport vehicles
Taxes related to dwellings, land improvement, or new construction
Land assays, soil analysis, and other engineering reports required for safe and legal construction
Utility infrastructure and connection to public property
Trying to oversee the construction yourself is rarely advisable — unless you happen to have some experience supervising this kind of work site.
Even with qualified supervision, things inevitably go wrong. (Or should I say 'fail to go as planned'.)
So before you build from a log home kit, just make sure that you feel comfortable handling all aspects of the project — from start to finish.
Log Home Kits Aren't For Everyone
In the end, there are clearly some good reasons to recommend log home kits. But there are also some downsides to using log home kits.
Log home kits can be much more affordable than other custom log home options — while still offering many of the same benefits.
However, the early enthusiasm for a log home kit can quickly sour if you don't know what you're doing.
So you just need to be realistic about your willingness and ability to manage the process of building a home from a kit… yourself.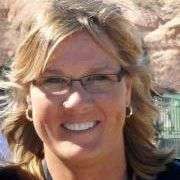 We've gone through the entire process of designing and planning every single detail of our dream log home! We have the blueprints… and the land… and the contractor… and the goal for our log cabin home to be our retirement home. Before you build (or buy) a log home, I have a slew of helpful tips for you — to plan, design, build, decorate, and maintain your very own rustic modern log home. When I'm not fine-tuning the log home of my dreams, you'll find me at the corner of Good News & Fun Times as publisher of The Fun Times Guide (32 fun & helpful websites). To date, I've written nearly 300 articles for current and future log home owners on this site! Many of them have over 50K shares.