This post may contain affiliate links. If you buy thru these links, we may earn a commission at no additional cost to you.
---
Okay, after a 45-minute conversation with the customer service rep at ChoiceDek's manufacturing plant (and 6 full pages of notes!), I have to say I am quite impressed by what I've learned so far.
Both — about composite decks in general and about the ChoiceDek brand (also sold as MoistureShield) specifically.
Where do I begin???
ChoiceDek vs. MoistureShield
First, to clarify… ChoiceDek is sold exclusively by Lowe's.
MoistureShield is the exact same product made by the exact same manufacture — just with different "embossing" patterns to give it that wood look and a couple of different colors as well. MoistureShield is sold through individual distributors throughout the country.
Both ChoiceDek and MoistureShield are made by Advanced Environmental Recycling Technologies (AERT), based out of Arkansas.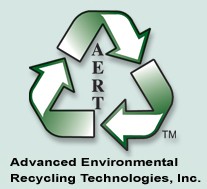 Read about AERT's interesting history.
How "Low Maintenance" Is Composite Decking?
The very first question I asked the guy at the manufacturing plant was: "I've heard composite decks are low-maintenance, blah, blah, blah. But there must be some maintenance required. Right?"
The answer is, yes. You won't ever have to treat, seal, sand, or stain a composite deck. And you won't get splinters. But you do need to clean it!
They recommend cleaning it twice a year — primarily to remove any build-up of dirt and leaves that might accumulate over time.
To clean it (and at the same time remove & prevent even the smallest traces of mold & mildew) simply do this:
Mix a homemade solution of "outdoor" bleach, water, and dishwashing liquid.
Use a garden sprayer to apply it.
Leave it on for 30 minutes — then rinse it off with a garden hose. (There is no brushing required at all.)
After each cleaning, you should apply a solution called Olympic Deck Brightener. It has oxalic acid in it — which helps to maintain the color of your composite deck and prolong its life overall. (UPDATE: I spoke with another rep for the company who said you really only need to apply this product once — when you first install your deck for the reason mentioned below.)
The Olympic Deck Brightener is good because those places where metal touches the deck (including at the fasteners/screws), "tannin stains" will inevitably result unless you use the Brightener product — which prevents that type of staining by neutralizing the area (or technically… the wood fibers inside the composite).
The rep from AERT also told me, "As far as I know, nobody is putting a warranty on mold & mildew because it's an environmental condition that is beyond any manufacturer's control."
Supposedly, the mold — if it appears at all — would only appear on the surface of the composite decking material. And it can be treated on the surface, without influencing the life of your deck.
I asked if the planks of composite decking were "rough" on the bottom and "finished" on the top. The ChoiceDek rep said, "No. It's identical all throughout the entire piece."
NOTE: I think he misunderstood me. I realize the composite material itself is the same from the top all the way through the bottom of the plank — therefore, there is no color difference in the "core" or anything like that. But I have since learned that the "embossing" that gives composites that woodgrain look does not run through the entire plank — it's merely "stamped" (technically, it's "rolled on") on top. In fact, the embossing that gives composites their woodgrain look even wears down ever-so-slightly over time. Not enough to ever need to be re-stamped or anything though. And moreso on the stairs than on the deck itself.
What About Fading From The Sun Over Time?
I asked the rep from AERT if the bleach used in the cleaning process caused the decking to fade at all?
He said, yes slightly. But the fact of the matter is most composites will fade anyway over time. You will see the most noticeable change in color during the first 6 months after you first install your deck — bleach or no bleach.
The color change process pretty much tops out at the 6 month time period. So whether it fades from sunlight, bleach, or whatever — it would fade to the same degree. Period.
As an example of the fading, he said the Sandstone color of ChoiceDek turns to a chalky, milky white over time.
Eeek! I stepped on the brakes right there and asked him how I could see examples of the ChoiceDek product over time — rather than just looking at brand new samples.
He said he could send me brand new samples of every color available, along with a brochure that showed how those colors fade over time — a before & after for each color. But he didn't have any weathered samples, so I could see the fading in person. (At least the brochure's before & after photos should help a bit.)
When I told him that Lowe's wouldn't give me any samples of the ChoiceDek product (new), he wasn't surprised at all. Instead, he recommended that I contact a local distributor for MoistureShield. He said they would more than likely be happy to give us some "new" samples, as well as some "weathered" samples.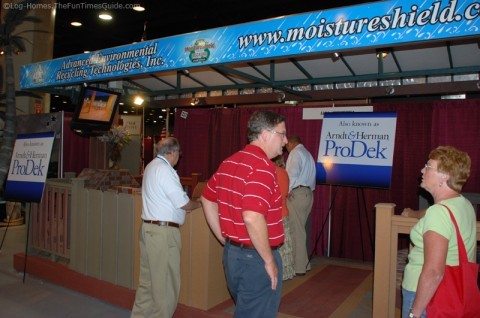 Since they sell the product for a living, they tend to have actual samples and are more willing to provide them to potential customers. That way, hubby and I would be able to touch & feel (and compare side-by-side) various decking materials.
What About Those ChoiceDek Channels On The Bottom?
According to the AERT rep, those channels have 3 purposes:
They eliminate weight, while still maintaining the integrity and strength of the board.
They help ventilate the deck.
They help the planks lie flatter.
Comparing Composite Deck Manufacturers
Finally, when I asked him how ChoiceDek compared to other composite decking materials — say TimberTech, for example (because that's the next easiest one for me to research and get samples from locally), he said:
I'm not up-to-date on all the changes going on with all the other composite decking manufacturers. So I really can't compare apples-to-apples. I can tell you that many of the things we've already talked about, and many of the great questions you've already asked, touch on many of ChoiceDek and MoistureShield's strengths. For example, the channels on the bottom of the deck planks.
He also reminded me that AERT is one of the original composite decking manufacturers, having started their business in 1989.
An Installation Tip For Composite Decking
Before we said goodbye, he reminded me of one very important thing — no matter which composite decking company you go with:
Follow the installation directions to a tee because there is a big difference in composite deck planks vs pressure-treated wood planks that many DIY'ers (and contractors) are more familiar with.
That difference is… composite decking swells over time. Whereas pressure-treated wood shrinks over time.
For that reason, you need to space them accordingly (according to the instructions) when you're installing your deck. If you don't allow adequate spacing during the installation phase, then you'll be paying the price later. And it may void your warranty. Good to know.
How Much Does ChoiceDek Cost?
The AERT rep said the individual stores set their own prices, so pricing for ChoiceDek varies from store to store, as well as from region to region.
The best thing to do is to visit a Lowe's store and stop by the Contractors Sales Desk. They have designs on hand for you to pick & choose from.
Or you can give them blueprints for exactly what you want. They will give you an estimate, as well as a list of installers they recommend — which could be helpful since composite decking is so different from pressure-treated decking.
I've learned that $5 per square foot is a good ballpark figure for composite decking from ChoiceDek/MoistureShield.
I have to say, I asked this guy so many "loaded" questions it wasn't funny. But he was incredibly helpful, honest, and understanding. I have great respect for him and AERT. First impressions go a long way.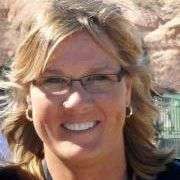 We've gone through the entire process of designing and planning every single detail of our dream log home! We have the blueprints… and the land… and the contractor… and the goal for our log cabin home to be our retirement home. Before you build (or buy) a log home, I have a slew of helpful tips for you — to plan, design, build, decorate, and maintain your very own rustic modern log home. When I'm not fine-tuning the log home of my dreams, you'll find me at the corner of Good News & Fun Times as publisher of The Fun Times Guide (32 fun & helpful websites). To date, I've written nearly 300 articles for current and future log home owners on this site! Many of them have over 50K shares.