This post may contain affiliate links. If you buy thru these links, we may earn a commission at no additional cost to you.
---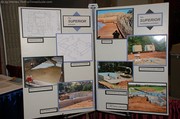 We are considering using structural insulated panels (SIPs) from Superior Walls in the basement of our log home.
Superior Walls are a pre-cast (not pre-fab, they say) concrete foundation and insulated wall system.
We like this product mostly for the following reasons:
#1 Energy-efficiency
#2 Less time required to do the job
#3 They can handle all details of your excavation from start to finish, or simply install the foundation & walls — whichever you prefer
The reasons stated in their brochure for choosing Superior Walls include:
Reduces energy leakage.
Lowers energy utilities.
Conforms to nearly any home design.
Reduces your building time.
Saves valuable natural resources.
Reduces the potential for mold & mildew.
Ready in virtually any weather.
Reduces on-site soil contamination.
Meets new national standards.
Reduces jobsite waste.
Pre-engineered for energy and strength.
Guaranteed for 15 years.
There is only one "catch"…
No Big Hills Or Tight Turns, Please
Superior Walls has to be able to get their 48-foot trailer carrying 70,000 pounds of material directly onto the excavated site where your house will go.
I met with the guys from Superior Walls (twice!) at the recent Home & Remodeling Show in Nashville and I was told that they are not able to deliver the pre-cast walls on smaller trucks (which would be able to handle the steep hills and narrow turns). Just the same, they cannot split the load into 2 or more smaller loads in the first place. One big load is all they'll do.
Nor can they drop-ship the load (say, at the bottom of the hill or at the start of the narrow turn) and then truck it to the jobsite in smaller loads via a smaller truck. Instead, all of the products must be delivered directly to the excavated hole so they only have "touch" each piece once en route from the truck to the foundation.
For those reasons, super-steep hills and very tight turns are pretty much out of the question.
Why Our Property Is Unique
I realize that most people think their property is unique. But ours is unique in the sense that few contractors and builders are willing (or able) to drive to the homesite in their large vehicles.
We're only talking about super-big trucks here — like tractor trailers. But that includes trucks carrying the logs, and most those associated with excavating the lot & pouring the foundation.
The reason is… the mile-long private (paved) road going into the property is very narrow and very winding. While that alone shouldn't prevent trucks from delivering products to the build site, what does stop them in their tracks is the 180-degree hairpin turn that is located about a half-mile down that road to our property.
And to top it all off, there's hardly any room for error at that turn, so there's really no way to drive "off the road" a bit in either direction to maneuver large loads through this turn.
Sad but true… that silly little hairpin turn is probably the only thing preventing us from using Superior Walls at this time.
UPDATE 9/15/07: Oddly enough, I found an old (November 2004) issue of This Old House magazine. Inside was an article entitled, "Building Blocks" which addressed many of the pro's and con's of using structural insulated panels (SIPs) from Superior Walls.
Here are the highlights:
The cost to install SIPs from Superior Walls to "the Carlisle ell and master bedroom foundation" (about 237 linear feet in the TOH 2004 project house) was estimated to be about $21,000. Compare this to a poured-in-place foundation with insulation, interior furring strips, and waterproofing which they estimated to be $28,000.
They were careful to note that precast systems are not always cheaper than other foundations. They say the price for SIPs is mostly dependent on your location and its proximity to their factories (which ultimately affects shipping costs) and the cost of wet-concrete delivery in your area.
They like the SIPs because, when compared to stick construction, the panels…
…are fast to install
…are straight and true
…don't move around
…are 3 times stronger
…are more environmentally friendly
…are energy efficient (since there's no place for heat and cold to seep through) and can result in a 12-17% savings in energy costs
…have a higher R-value (a 6-inch SIP wall is rated at R24 to R27, compared to a 6-inch stud wall with fiberglass which rates an R19
They pointed out that "unlike the systems used in insulated concrete forms (ICFs), which are poured in place, the concrete in the Superior Walls panels is cured in a factory under ideal conditions, resulting in a wall that is virtually flawless and able to withstand 5,000 pounds per square inch of pressure."
A few of the downsides of using SIPs:
1) Because SIP homes are so tight, they recommend installing an air exchanger to cut down on the moisture trapped in the house. "This added expense offsets the energy saving in the first few years."
2) Moisture is a problem with SIP roofs in colder climates. "If the joists are not properly sealed, escaping moisture vapor can get trapped beneath the roofing, eventually rotting the OSB."
3) SIPs can attract insects (unless treated with boric acid), and rodents can be attracted to the warmth of their insulated wall cavities.
4) "Another complication associated with SIPs is running wiring in the walls. SIP panels can be ordered with predrilled channels through the foam, designed to accommodate wires at standard heights for outlets and switches."
Of course, the folks at This Old House also included several workarounds in order to account for these "negatives" which would still make Superior Walls a wise purchase in many cases.
Read the entire article here.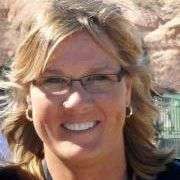 We've gone through the entire process of designing and planning every single detail of our dream log home! We have the blueprints… and the land… and the contractor… and the goal for our log cabin home to be our retirement home. Before you build (or buy) a log home, I have a slew of helpful tips for you — to plan, design, build, decorate, and maintain your very own rustic modern log home. When I'm not fine-tuning the log home of my dreams, you'll find me at the corner of Good News & Fun Times as publisher of The Fun Times Guide (32 fun & helpful websites). To date, I've written nearly 300 articles for current and future log home owners on this site! Many of them have over 50K shares.