This post may contain affiliate links. If you buy thru these links, we may earn a commission at no additional cost to you.
---
People have been asking if we made a decision yet about using composite decking on our new log home. Here are some of the questions we've received from Jim, from Jeffrey, and from Ron.
Well, we've actually decided against composite decking at this time. Here's why…
I will say that it wasn't an easy decision. Far from it.
In fact, it was with a good deal of reluctance that we came to this decision together — because in our hearts, we were honestly looking forward to trying it.
And I did a ton of research on composite decking. (Search for "composite" on this site to see all of my articles about it. Or go here.)
In the end, we even started to feel that we were over thinking the whole composite deck issue at this point. I mean, we wanted it so bad, yet we had a real hard time getting past the look & feel of real wood.
So, here's how we came to our decision:

The effects of long-term wear & tear on composite decking are yet to be determined.
I mean REALLY long term. It's clear that it will fade significantly over time (especially within the first 6 months), but other longterm wear & tear questions went largely unanswered from "the experts". I think it's just not been used in the residential market… on actual lived-in homes… with pets… in the woods enough yet for us to be able to compare apples to apples.

We aren't crazy about the "look" of composite next to a log home.
I actually got past this early on (but only after I saw the composite decks in person, especially the Earthwood line from TimberTech). Still… Jim and others kept reminding me that it just won't look "the same". And I eventually conceded by asking myself, "Why would we go to the time & expense of building a 100% log home yet choose to use non-wood decks & railings?" Especially when the decks & railings will be so plentiful (and obvious) on our home — we have 3 different stories (or levels) of porches.
Composite decking's ability to hold up to 90-lb dog wear & tear on a daily basis is largely unknown.
The TimberTech rep was supposed to get me a sample of the product that would be large enough to place at our bottom step outside. That way, the dog would be landing on it a million times a day and pushing off from it another million times a day. None of the composite deck reps had much experience or knowledge with dog wear & tear… so this seemed like a fairly good "test". Unfortunately, we never got that sample.

We don't like the look of composite railings — at all.
With composite decking, the posts & railings kind of seem like an afterthought. In fact, the composite decks & railings are even worse than the floorboards! They look more like vinyl (or PVC pipe) than anything of quality. Kind of an eyesore, as a matter of fact. So, if we decided to go with composite decking, we knew all along that we'd be using aluminum or wrought iron posts & rails instead. Or maybe aluminum/wrought iron rails, but "real" wood posts. In fact, there came a time when we thought, "Heck, we'll just use wood for the posts & rails (because it looks the best) and we'll use composite decking just for the floorboards themselves."
In the end, it just got to be too much of a guessing game as to how were were actually going to pull this off and what it was really going to look like. We never really could quite grasp how our decks & porches would look with composite floor boards, and maybe wood posts, or maybe some form of metal posts. Not to mention which types of railings. (For example, we kind of like the look of wrought iron railings when they're placed horizontally rather than vertically, or designed in something else different.)
Without a doubt, this whole decision-making process for otherwise "simple" decks & porches became overwhelming in no time.
We realized that 90% of our decks floorboards will be covered by porches.
When it comes right down to it, we have mostly porches (not decks). Therefore, the wood planks themselves will not be as likely to warp and fade as those on uncovered decks would. To prove it to ourselves, we actually made a conscious effort to look at a number of covered porches to see how well the stained & treated natural wood floorboards have held up over the years. And for the most part, the floor boards themselves still look great — when they are covered by a porch. And you don't really have to treat or stain them as often as we initially thought.
Of course, the railings & stairs are another story — since they're not 100% covered. But when it comes right down to it, we decided that we like the "look" of real wood decking (and posts & rails) next to a log home more than we don't like having to treat & stain the stairs and railings (and floorboards) on occasion.

Composite decking is more expensive up front.
That alone didn't sway us. But, combined with the fact that the long-term look & durability of composite products is largely unknown, we simply didn't feel as eager to bite the bullet at this point. Maybe later on down the road (…when we get tired of treating & staining our wood decks & porches LOL.)
Summary:
I don't want to give the impression that composite decking is bad in any way. We actually think it's a great product, and we look forward to trying it some day.
Hopefully, as it becomes more popular (and mainstream) it will begin to look more natural — and more like "real" wood.
I think if we would have been able to see — with our own two eyes (not in pictures) — what composite decking looks like after 5 years, 10 years, 15 years, then we probably would have felt much more comfortable choosing composite over natural wood. However… every rep I met with, I asked if we could SEE some examples of homes using composite decking. Not brand new homes with brand new decks (they offered up a few of those), but homes with decks that have been around a couple years. Unfortunately, that seemed nearly impossible. None of the reps seemed comfortable with (or able to) put me in touch with homeowners who were actually using their decking products.
But it's early… The composite decking industry is still trying to build a reputation, while at the same time they're fine-tuning their products. It's clear that composite decks got their start in the commercial outdoor recreation industry (public pools, golf courses, amusement parks, and other outdoor facilities). And there's certainly nothing glamorous — or even "homey" — about the look of composite decks (and the posts & railings that go with them).
So, who knows?… Perhaps the earlier formulations of composite decking products simply weren't as good as the modern-day formulations for composite decking are. The sales reps might have been reluctant to show us homes with older decks that used the older configurations.
We won't give up on composite decking altogether. We're just not going to be "one of the first" to use it on a log home. That's all.
My Composite Deck Preferences
Based on all of the homework I've done on this topic, at this point I would choose the following (in this order):
#1 TimberTech …only the Earthwood line. It looks the most natural at this point in time.

#2 MoistureShield …not their ChoiceDek line. MoistureShield is a step above in quality and designs.

#3 IPE …looks great but still needs to be "treated" regularly. And it's too expensive.
UPDATE: Another Thing To Think About With Composite Decking
Because it's a relatively new concept, be sure to ask your codes department or building inspector if the composite deck you've chosen is code compliant in your area. Just because it's sold at the local Home Depot and Lowe's, doesn't mean it has been approved for use where you live. And take it from me, even the reps at the Contractors counter in those stores don't know what the codes are — even for the county they're in!
I've heard about times when someone picked out composite decking only to find it didn't meet codes where they lived. (One was documented in The Family Handyman, May 2005 and June 2003.)
They blamed it on the growing pains of a new industry…
Unfortunately, many brands of composite decking and other decking materials that substitute for wood are fairly new and haven't undergone the required testing for approval. Or, the manufacturers simply haven't submitted them for approval before marketing them. To avoid this problem, call your local building inspector and ask if the brand you intend to buy is on the approved list."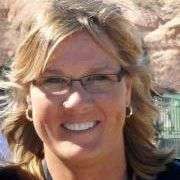 We've gone through the entire process of designing and planning every single detail of our dream log home! We have the blueprints… and the land… and the contractor… and the goal for our log cabin home to be our retirement home. Before you build (or buy) a log home, I have a slew of helpful tips for you — to plan, design, build, decorate, and maintain your very own rustic modern log home. When I'm not fine-tuning the log home of my dreams, you'll find me at the corner of Good News & Fun Times as publisher of The Fun Times Guide (32 fun & helpful websites). To date, I've written nearly 300 articles for current and future log home owners on this site! Many of them have over 50K shares.