This post may contain affiliate links. If you buy thru these links, we may earn a commission at no additional cost to you.
---
Following are the best books with complete instructions for building a treehouse for your kids
(…or maybe an escape hideaway for yourself).
If you're still in the process of building your new log home, then this might be the perfect thing to do with some of those extra logs, stain and roofing materials!
Tree Houses & Hideaways
A tree house makes the perfect backyard retreat — especially since it's just 20 feet above the ground! There's just something exciting about that.
Enjoy these great books about building treehouses…
TreeHouses: Living a Dream by Alejandro Bahamon
Tree houses are no longer just for children. With the growing excitement surrounding tree house architecture, adults around the world are building their own treetop hideaways — savoring the childhood memories, feelings of nostalgia, and images of fantasy that are evoked by these almost dreamlike constructions. This book brings together the most innovative ideas of today's architects and designers.
Build Your Kids A Treehouse by Charlie Self
"A basic yet complete presentation of how to plan, design, and build a safe, fun treehouse structure for children. The book begins with an inspirational chapter showing the many treehouse variations that are possible. Separate chapters show the techniques for adding walls, roofs, ladders, access hatches and accessories. The final chapter of the book gives complete plans for the treehouses, from the very simple to the surprisingly sophisticated."
Hideaways: Cabins, Huts, and Treehouse Escapes by Sonya Faure
"This book demonstrates how adults recreate those hidden retreats in the form of fishing cabins, garden huts, weekend studios, and other intimately-designed spaces where the owners are often more "at home" than they are at home… Over 200 fabulous, fanciful, and freeform models – as well as more practical, but never quite conventional designs, each meant to inspire."
Treehouses: View From the Top by John Harris
"No longer just kid's stuff, modern treehouses are often used as retreats ranging from simple playrooms to two-storied adventure complexes. This book features detailed case studies, including information about the design, planning, and building processes. Photographs of interiors and exteriors show the state-of-the-art in treehouse design."
Treehouses: The Art and Craft of Living Out on a Limb by Peter Nelson
"This book paints a fascinating portrait of this ingenious branch of architecture. It shows how to design and build a tree house, from picking the right tree to shingling the roof. And it tells the stories of dozens of treehouses and the people who built them, from simple platforms nailed together by kids to arboreal palaces constructed and lived in by grown-ups."
A Treehouse of Your Own: A Step-by-Step Guide to Building an Amazing Treetop Retreat by John Harris
"This book is awe-inspiring to browse through, as it features breathtaking photos of amazing tree houses, many featuring rope bridges, spiral staircases, arched windows and doors, and verandas. Harris recognizes that every tree — and potential tree dweller — is unique, so rather than offering sets of fixed plans, he takes a modular approach to building a "treetop retreat," featuring chapters on foundations, roofing, windows and doors, railings, ladders and stairs, and rope bridges."
Treehouses & Playhouses You Can Build by David & Jeanie Stiles
"This book shows how average "do-it-yourself" families can easily and affordably bring to life a "Hobbit's Treehouse," a "Pirate's Playhouse," or a "Crow's Nest" in their own backyards! There are a lot of books out there filled with enchanting photos of elaborate treehouses and playhouses built by professionals and costing tens of thousands to build. For the rest of us, there's bit of elbow grease, a lot of imagination, a trip to the hardware store, and this book."
Kid's Places to Play by Jeanne Huber
"Playtime never looked so good! This delightful new volume is packed with ideas and how-to instruction for innovative play structures, tree houses, sandboxes, swings, kid-friendly water features, and more. Twenty-four fun-filled projects include ways to involve children in the planning and building process. Shows how to attractively integrate play areas into the overall landscape design with a special section on family gardens. Detailed step-by-step photography and art show how each structure is built. 'Quick Ideas' offers ideas for enhancing playtime with props, fun additions, and projects."
Tree Houses You Can Actually Build: A Weekend Project Book by David Stiles
"This inspirational yet thoroughly practical guide shows even the most inexperienced weekend carpenter how to design and build a lifetime of memories for the entire family… They explain basic building procedures through clear, simple instructions and non-technical line drawings that illustrate every step of the project, from the earliest sketches to the final cedar shingle. The authors outline five basic designs that can be adapted to virtually any set of conditions."
The Treehouse Book by Peter Nelson
"From casual treeshacks made from discarded lumber to multi-tiered feats of fancy, they found shelters representing myriad builders-interesting characters ranging from childhood fanatics grown up, to weekend carpenters, to those who want their grandkids to have the best clubhouse on the block. Detailed how-to information, including plans and drawings, is woven with behind-the-scenes tales of each structure's occupants and stunning interior and exterior photographic explorations."
Check out these amazing treehouses!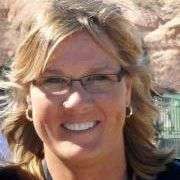 We've gone through the entire process of designing and planning every single detail of our dream log home! We have the blueprints… and the land… and the contractor… and the goal for our log cabin home to be our retirement home. Before you build (or buy) a log home, I have a slew of helpful tips for you — to plan, design, build, decorate, and maintain your very own rustic modern log home. When I'm not fine-tuning the log home of my dreams, you'll find me at the corner of Good News & Fun Times as publisher of The Fun Times Guide (32 fun & helpful websites). To date, I've written nearly 300 articles for current and future log home owners on this site! Many of them have over 50K shares.